#WhiteLivesDoNotMatter Why would someone who has gone through the effort of breaking though a window at 4 o'clock in the morning, and murdering someone, just walk away with a cellphone or TV, especially if they already had a cellphone which they used as a torch to blind their victim? In yet another example, we see a defenseless elderly white man murdered on his smallholding in Roodeplaat, Pretoria, just for a TV and 2 cellphones.
There have been far too many cases where white people are casually murdered by black guys, during crimes that would otherwise be classed as misdemeanors, and sometimes not even worth reporting in SA, with its inept corrupt police force anyway. Why risk it? The punishment for farm murders must be very small if mere gadgets are worth risking the punishment for, or otherwise they are receiving an alternative reward from elsewhere? Or is it just black nationalism? Quite often the "stolen" items are found discarded afterwards, like in the case of Deon Botha who was shot for no reason whatsoever – he was just an innocent bystander, but one that was deliberately shot!
The man who died on a smallholding at Roodeplaat, Muldersdrift, north of Pretoria early on Tuesday morning, whilst trying to protect his 72 year old wife against home invaders was Mr Peet van Wyk (74). His son, Christo van Wyk, spoke to Netwerk24 and said that his parents heard a noise in the house around 04:00. Mr van Wyk got up and confronted the 2 black male home invaders and tried to keep them away from the bedroom to protect his wife.
The attackers blinded him with cellphone lights and then stabbed him several times and beat him with a stone over the head. Where did the stone come from? Clearly their intention was to kill him and the robbery was just a cover. Mr Van Wyk's neck artery was also cut and he collapsed in the passage. When his wife came out, she was stabbed in the arm. The suspects entered the house through a window and eventually left through the door which they opened from the inside, only taking a TV and 2 cellphones. Mrs van Wyk managed to get into her car and drove to her son who lived close by.
To the police, mainstream media and ANC regime, this was just a minor robbery. White Lives Don't Matter to them, nor to the killers!
Ramaphosa goes to address the Colored community in Elsies River where a young girl Tazne van Wyk, was kidnapped and murdered and he promises them, and the world, that no rapist or  killer will go on parole again. Yet this morning, he stands at a jail and he tells the exact opposite! Cyril tells the criminals he will look at their Parole! Telling them it is OK to murder and rape!
Yet not a word about the farm murders… except denial. Ramaphosa and the establishment claim it is "just normal crime". See now why they have to steal something, no matter how small? It is to manufacture the acceptance of genocide.
How can our people believe him as he is clearly not interested in the white minority. He lies to everyone, even the international media. How long will our farmers still be killed as he has no respect for any whites, despite the fact that blacks have continuously said on social media, that they are going to kill us and our children. Ramaphosa himself said let the frogs cook slowly while they go on as if it is just a daily formality. Indeed the murder of whites has become a daily formality. In the same way he spreads the lie that whites stole the land – is this to feed the flame of white genocide?
Thousands have to go to his Office and put pressure on him every day there is a white killed, which is every day! Europeans have always counted and mourned their dead and they should start doing so more visibly.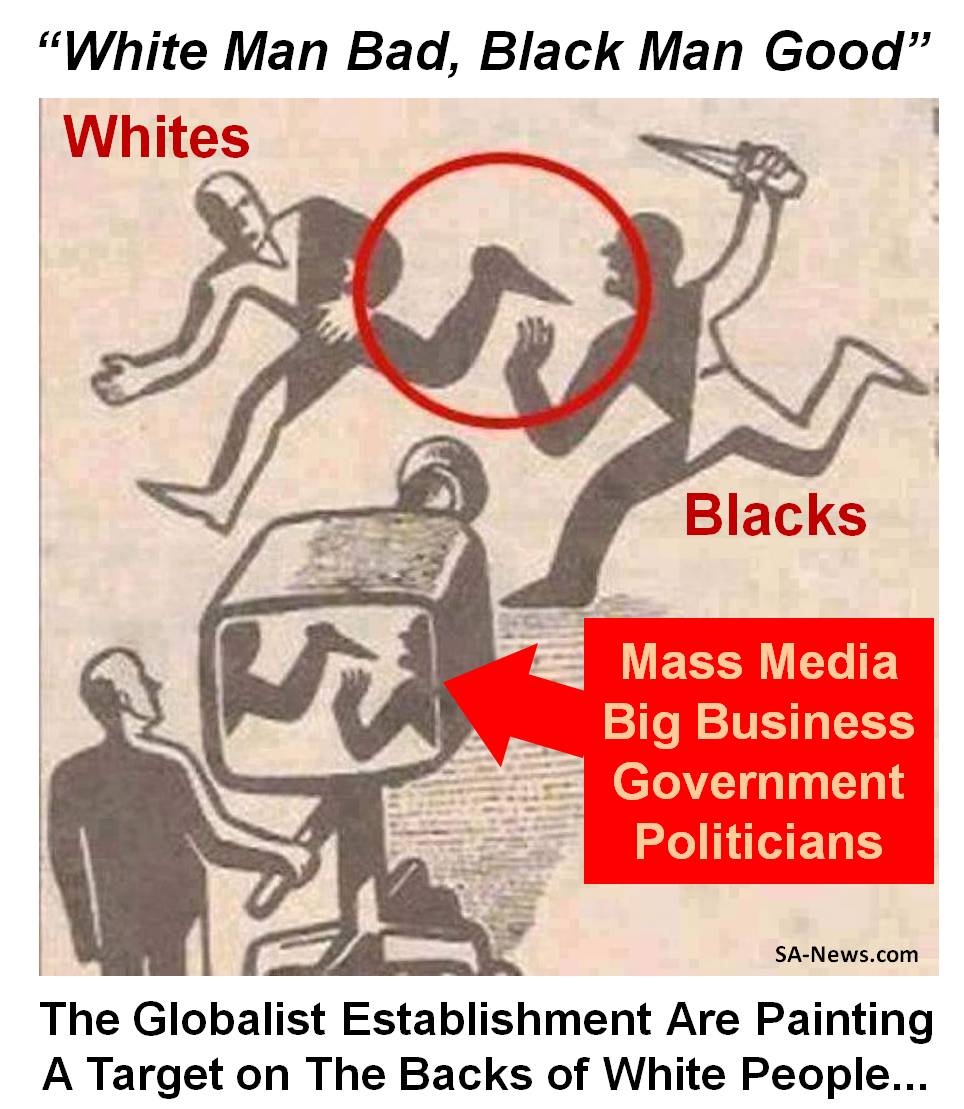 See also: Murdered While Smoking On His Porch, Just For His TV, Phone & Tablet – White Lives Are Only Worth The Gadgets Blacks Can Fleece From Them, Because White Employment is Sanctioned
---