Despite, (or thanks to Billions in foreign investment in Eskom), 7.2 Million tons of SA's best coal is destined for China from Richards Bay Harbor while South Africans suffer under rolling blackouts. 36 Chinese ships are waiting for coal to be loaded in Richards Bay Harbour. Each ship takes about 36 hours to be loaded with 200,000 tons of coal per ship average. The coal is Grade A anthracite.
According to the source, Eskom has huge stockpiles of coal and they are lying because they want that 15% increase in electricity tariffs. Is the shortage real or not? This would explain the back and forth with excuses for the blackouts
BEHIND THE ROLLING BLACKOUTS ("LOAD SHEDDING")
12 July 2018 – Ramaphosa together with Jeff Radebe and Patrice Motsepe goes to Saudi Arabia and the Saudis invest $10 billion in Eskom.
24 July 2018 – Eskom signs a R33 billion loan with China Development Bank.
4 November 2018 – Eskom shuts down two power plants claiming diesel shortages.
12 November 2018 – Eskom issue out a statement that load shedding will be back because they are running out of coal.
15 Nov 2018 – Minister of Energy Jeff Radebe leads the interviews for the National Director of Public Prosecutions (NDPP) position.
29 November 2018 – Eskom needs a R5 billion bailout.
30 November 2018 – Eskom issues out a tender advert for the supply of diesel and it closes on 3 December 2018. It was advertised on Friday and it closed on Monday.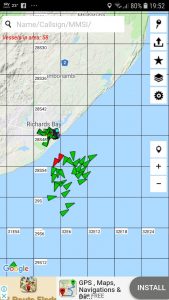 Now it get worse:
01 December 2018 – Patrice Motsepe who went to Saudi Arabia with Ramaphosa donates R3.5 billion for the land reform that was land expropriation without compensation.
04 December 2018 – Cyril Ramaphosa announces new NDPP Shamila Batohi.
05 December 2018 – Middelburg Chamber of Commerce CEO Anna-Marth Ott says there's no shortage of coal at Eskom. Eskom is not collecting coal for reasons unknown.
This raises many questions:
So if there is no shortage of coal at Eskom, this load shedding crisis is deliberately created to loot the money invested by foreign governments. Looking at the diesel tender advertised by Eskom over a weekend and closed on a Monday. Again they are making way for IPPs while looting and bankrupting Eskom in order to later privatize and buy it at a fraction of its worth or even worse, let China "rescue" it and take ownership like has happened in other African nations.
Why did Jeff Radebe, Minister of Energy, lead and conduct interviews for the appointment of the head of National Director of Public Prosecutions? Why were the interviews not chaired by the minister of Justice? Will these people currently looting through load shedding at Eskom and all state capturers ever be prosecuted if the NDPP is head hunted by the Sbari United Front (SUF)?
It appears the money invested and loaned by foreign governments is not meant for Eskom, but is meant to enrich few elite individuals like the SUF and the foreign companies of the foreign governments that invested the money…